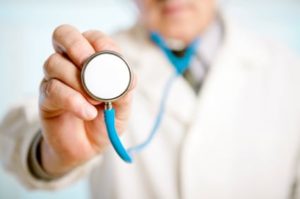 Visiting your gynecologist is important for maintaining good reproductive health. Schedule yearly checkups as well as visits for these gynecological symptoms…
When Do Women Need Pelvic Exams?
Teenage girls should see an OB/GYN between the ages of 13 to 15. While pelvic exams are rarely required during this first visit, this visit helps to establish a relationship with the doctor of your choice and to go over your medical and sexual history (even if you have not had sexual intercourse.) This is a good time to ask questions about sexually transmitted diseases and contraceptives.
While a yearly Pap smear is not, in most cases, necessary after age 30, all women still require an annual pelvic exam to check for any other changes or infections. If you've had an HPV test that was negative that doesn't mean you don't need to have a yearly pelvic exam. The ACOG established these guidelines with full knowledge that HPV causes cervical cancer
For a Palpable Breast Lump or Pain
Upon self-examination, a breast lump or pain should be reported to the gynecologist. She or he will do a thorough breast exam and determine whether a mammogram, breast ultrasound, or both should be scheduled to view any breast abnormalities.
Fact: The greatest single reason for the occurrence of cervical cancer is not having Pap smears according to recommended guidelines.
The majority of women diagnosed with cervical cancer have not had a Pap smear in five or more years. Sadly, these women are usually at an advanced stage of cancer when they receive diagnosis.
As you can see there is nothing to fear about the gynecological examination. If you still have any concerns about the exam, feel free to ask your friends, your sister or your mother as there is nothing embarrassing about it. And after you have had your first gynecological examination you will practically know that it is nothing extraordinary, uncomfortable but very informative and important for every woman. Remember, that staying healthy is taking care of your body and health.
For more information please contact:
Dr. Jacob Tangir M.D.
The Center for Gynecological Oncology
3990 Sheridan Street Suite #214
Hollywood, FL 33021
P: 954-602-9723 F: 954-602-9724
http://www.centergynonc.com/
or
Dr. Daniel Levin, M.D.,F.A.C.O.G.
12550 Biscayne Bvd Suite 604
North Miaim, FL 33181
P: 305-981-0231
F: 305-981-0232
http://www.drlevinobgyn.com/