Throughout their lives, many men and women struggle with achieving their ideal complexion. It is easy to understand why so many people have problems with their skin. The fundamentals of skincare are often overlooked in the busy lives of modern people. A glowing, healthy appearance can help you feel more confident and satisfied with the way that you look. If you long to have fantastic skin, then you need the essential components of a healthy skin regimen — cleanliness and moisture. The Hochstein Medspa offers HydraFacial® MD as a holistic solution for those who wish to have better skin.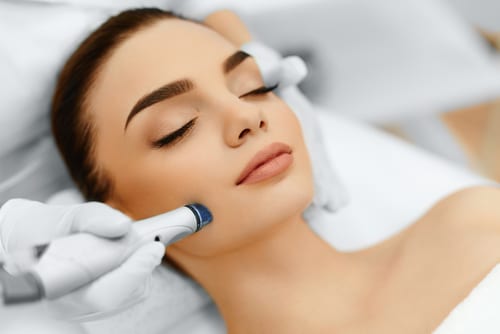 How Does HydraFacial® MD Help?
HydraFacial® MD is a skincare treatment that offers long-term results by removing dead skin cells and thoroughly cleansing your pores. The process involves a three-step treatment plan, including:
Gently cleaning and exfoliating the outer layer of skin to achieve a deeper cleaning
An extraction process to clear blocked pores while delivering a super potent moisturizer to hydrate your skin
Skin treatment comprised of antioxidants and peptides to promote glowing skin tones
Who Can Benefit From The HydraFacial® MD Treatment?
Nearly anyone can benefit from a HydraFacial® MD treatment. The process has no downtime, meaning you can immediately return to work and your normal activities after your appointment. People of all ages, skin tones, genders, and skin types can utilize HydraFacial® MD therapy to enhance their appearance.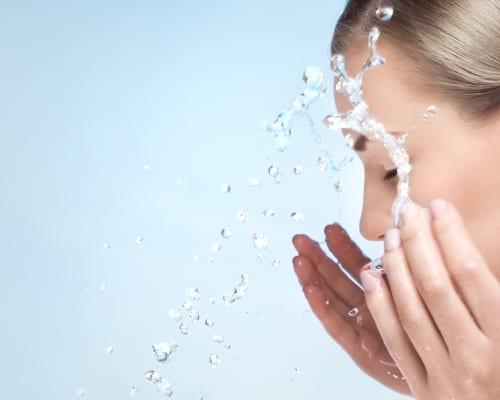 Keeping your skin clean and moisturized is one of the most vital aspects of any skincare routine. Moist, clean skin helps to reduce the appearance of discoloration, wrinkles, fine lines, blemishes, poor skin texture, oily skin, and more. Although regular washing and moisturizing are important, sometimes it is necessary to get the extra help that HydraFacial® MD treatments can provide. Most patients see improvements in the quality of their skin right away, and it is recommended that HydraFacial® MD be used on a routine basis to maintain a healthy skin tone. With HydraFacial® MD, you can have the beautiful complexion and glowing skin that you have always wanted.
If you are ready to reveal your inner beauty with a HydraFacial® MD treatment, then contact us today at 786-802-6699.