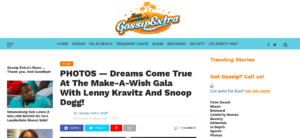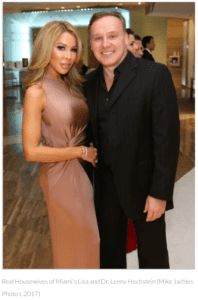 The 23rd annual Make-A-Wish® Southern Florida and InterContinental Miami Ball raised over $2.3 million to help children of all ages, who are struggling with a severe illness, make their wishes come true. This year's Ball featured legendary rocker Lenny Kravitz and rapper Snoop Dogg as the leading entertainment providing guests with a night they will never forget. Kravitz and his band entertained guests during dinner and were called back for two encores. Snoop, who was in the DJ booth, kept the party going until the early hours of the morning.
The crowd of around 900 guests included such names as Dr. Hochstein's wife and "Real Housewives of Miami" star Lisa Hochstein, actress Gabrielle Anwar, and jewelry designer Orianne Collins.
The $1,500-a-plate gala was organized by local Make-A-Wish® CEO Norman Wedderburn; Shareef Malnik, owner of Miami Beach restaurant The Forge; and InterContinental Miami General Manager Robert Hill.