3 Minute Read:
When considering non-surgical cosmetic procedures like injectables, microneedling, body sculpting, or other aesthetic treatment, you may want to research your options.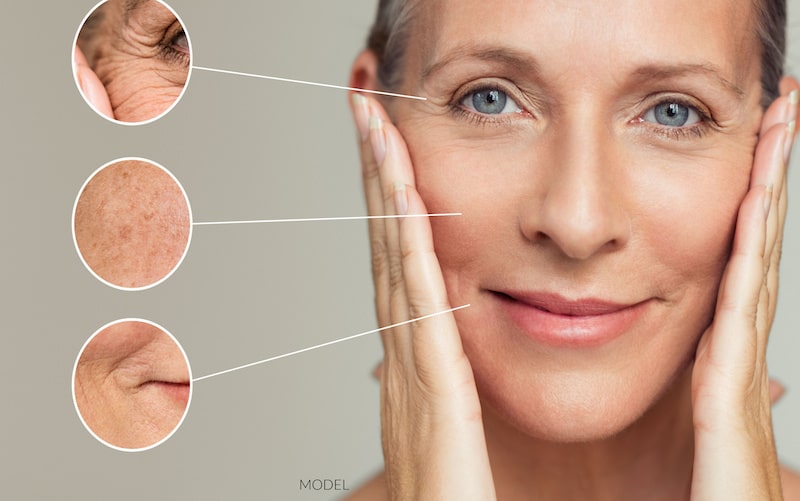 There are many cosmetic providers, but few of them offer services that are overseen or approved by a board-certified plastic surgeon.
Finding a Plastic Surgeon-Approved Cosmetic Improvement Provider
When looking for a local or relatively close medspa to receive non-surgical cosmetic treatments, check the website's "about us" page to see if a board-certified plastic surgeon is associated with the treatment facility.
Medical spas that offer a wide range of services are more likely to have a reputable cosmetic surgeon overseeing the treatments.
Non-surgical Treatments That Work
When it comes to dramatic results, nothing beats plastic surgery. However, with today's advanced technology, many less invasive options are available to enhance your appearance, and some of these deliver better results than others.

7 Doctor-Approved Cosmetic Treatments
The following treatments have been plastic surgeon-approved. Click on the links to learn more about each procedure.
PRP (platelet-rich plasma) with microneedling – Addresses mild to moderate skin laxity, acne scars, fine lines, wrinkles, stretch marks, sun-damaged skin, uneven skin tone, and general skin improvement.
Lutronic® Genius™ RF (radiofrequency) with microneedling – Treats wrinkles, fine lines, scarring, and sagging skin while versatile enough to be used on the face, neck, arms, abdomen, knees, thighs, and underarms.
Jeuveau™ (injectable) – This treatment is similar to BOTOX® Cosmetic and treats dynamic lines that develop due to muscle contractions. These lines and wrinkles can appear on the forehead, between the eyebrows, and around the eyes and mouth.
Benefits of Choosing a Plastic Surgeon-Approved Medspa
When you choose a plastic surgeon-approved medspa or cosmetic surgeon who offers non-surgical options, you can have more confidence in your treatment(s) and expect satisfying results.
This is because a reputable plastic surgeon is not likely to be associated with beauty fads that don't work or may be dangerous.
Good News for Those Seeking Non-Surgical Cosmetic Treatment in Miami, FL
Dr. Leonard Hochstein is the celebrity plastic surgeon known as the Boob God™ of Miami, Florida, and his medspa provides comprehensive non-surgical cosmetic services.
In addition to the treatments listed above, Dr. Hochstein's medspa offers health and wellness services for both men and women, ranging from digestive and sexual health to hormone and cancer screenings.
Scroll up to schedule a consultation or call Dr. Hochstein's comprehensive medspa today at (786) 802-6699 for your cosmetic and wellness needs!