3 Min Read
Summertime evokes the concept of chilling out and relaxing.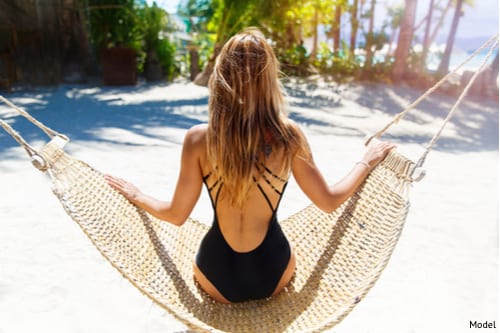 There is nothing like showing off some extra skin on the beach while enjoying the warmth of the sun's rays.

But basking in the summer glow is not quite the same if you are holding on to a few extra pounds or feeling self-conscious about your body.

A Brazilian Butt Lift (BBL) addresses these concerns by slimming your figure, enhancing your derrière, and creating an overall summer-ready body.

Pioneered by Brazilian plastic surgeon Ivo Pitangay, the Brazilian Butt Lift epitomizes Brazil's beauty culture, especially its love of plump, curvier backsides.

Getting your summer body can be achieved in one step with a BBL, which improves the backside while contouring other areas for a beautifully natural and curvier appearance.
Why Get a Brazilian Butt Lift?
The primary focus of a Brazilian Butt Lift is to improve a flat backside, yet the procedure can also change the body in other ways.

The result is an improvement that never looks like you have had "work done," with changes that are as natural as your other curves.
Faster Recovery
Originally, the butt was augmented with artificial implants or with a buttock lift, in which excess skin was removed and sagging tissue was tightened.

A Brazilian Butt Lift avoids the need for artificial implants, using the body's own fat for enhancement instead.

Recovering from a Brazilian Butt Lift or a buttock augmentation with implants can take several weeks, but since a BBL is generally less invasive, it may require a less extensive healing process. 
Improves Multiple Areas At Once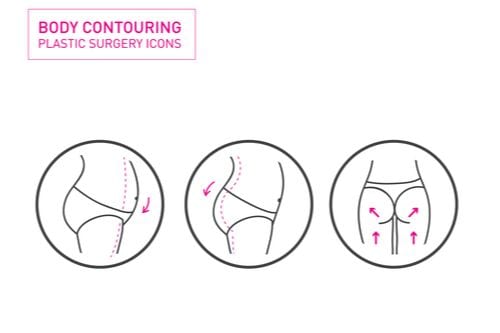 A BBL is incredibly versatile and provides benefits that go far beyond a curvier backside.

By harvesting unwanted fat from problem areas, the body is sculpted and more defined. Meanwhile, the extra fat goes right into creating a larger, more shapely butt.

This give-and-take improves the entire proportion of your body, giving you desirable curves and defining the abdomen, waistline, and hips.
How Is a BBL Performed?
Step 1: Liposuction
Dr. Hochstein performs liposuction to remove fat from unwanted areas, such as the abdomen, thighs, hips, and arms. A comprehensive liposuction technique, known as lipo 360, can be performed to tighten and tone the circumference of your body.

Dr. Hochstein offers lipo 360 in Miami.

The extracted fat is put through a purifying process that rids it of excess oils and blood.
Step 2: Fat Grafting
The purified fat cells are re-injected into the buttocks, bit by bit, to improve size and shape. Dr.  Hochstein grafts the fat in even layers and sculpts it for the most natural outcome. 

Step 3: Recovery
Patients may wear compression garments during the first few weeks after surgery to facilitate healing. Recovery typically takes several weeks, and patients will need instructions on how to sit or lay down during this period.

Results from a BBL are meant to last for several years. Any fat removal is permanent—and the fat cells that survive the transfer will remain there for years.

Scheduling your BBL surgery a few months before the temperatures start to rise can ensure that your body is fully prepared for summer.
Interested in a Brazilian Butt Lift?
Schedule a consultation with Dr. Hochstein at our Miami office by calling us at 305-931-3338 or by filling out our online contact form.