DR. HOCHSTEIN'S NORTH MIAMI SURGERY CENTER IS AHCA CERTIFIED!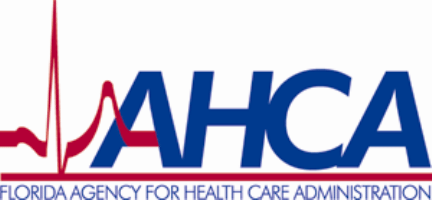 What does it take to get an AHCA licenses?
There are many steps to ensure the potential operators meet the minimum standards to keep you and your loved ones safe while in their care. The requirements are specific to each type of license. Potential owners and their business partners must go through a background screening that checks for criminal convictions including if they have been involved in Medicare or Medicaid fraud, among other offenses. Additionally, the financial stability of the applicant is evaluated.
Prior to issuing the final license to operate, Agency surveyors go to the facility to inspect for compliance with licensing requirements. This includes checking to assure that policies and procedures for things like services and staffing, as well as the physical environment and equipment, are consistent with the license being sought.
Once a license has been issued, the Agency continues to play a role. The Agency conducts approximately 15,000 surveys annually. The frequency with which a facility is surveyed depends on many factors including the type of facility and its survey history. The Agency makes every effort to let those with a good track record operate without more intervention than statutorily necessary, and in turn concentrate our efforts on poor performers.
Agency surveyors conduct routine inspections as well complaint investigations, looking for compliance with state and federal regulations.
The advantages of accredited facilities
Plastic surgery performed by board-certified plastic surgeons in accredited ambulatory facilities – also known as outpatient surgery centers or same day surgery centers – has an excellent safety record. Accredited ambulatory facilities have been documented, through research and the compilation of required reporting, to have:
An extremely low rate of serious complications (less than half of 1 percent)
An extremely low mortality rate (less than one in 57,000)
The advantage of lower costs
In general, accreditation or the equivalent requires a facility to:
Allow surgery to be performed only by an ABMS-certified or board eligible surgeon who has privileges to perform the same procedures at a local, accredited hospital
Provide anesthesia by a board-certified or board-eligible anesthesiologist or certified nurse anesthetist
Maintain a staff of certified surgical technicians, registered nurses or licensed practical nurses who are trained in ACLS and to recognize the signs of cardiac or respiratory distress
Adhere to all local, state and national regulations including sanitation, fire safety and building codes
Adhere to all federal laws and Occupational Safety and Health Administration (OSHA) regulations including blood-borne pathogen and hazardous waste standards
Use and practice advanced monitoring for patient safety during surgery and immediate recovery. You can verify the accreditation status of any surgical facility by contacting the accrediting organization, specifically:
The Health Department takes their role as a regulator very seriously. You and your loved ones should feel safe and secure at a health care facility, you should know about what the facility offers and what their history looks like. All of this information and more is available online, or from your local area office.
Patient safety is our top priority!