Are you tired of constantly shaving, plucking, waxing, tweezing, or epilating? At Hochstein Medspa, we understand what a pain it can be to manage your daily hair removal needs. To make things more manageable, we offer laser hair removal that is far superior to many of the other hair removal techniques. If you are considering laser hair removal, keep in mind these top five reasons for laser hair removal.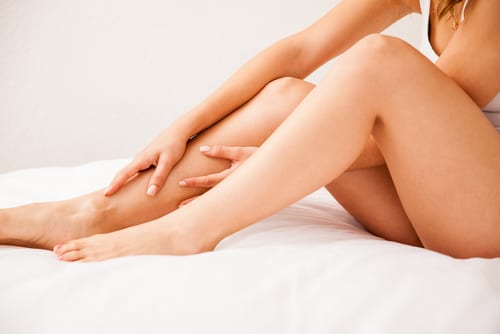 1. Permanence
Laser hair removal is semi-permanent. Almost everyone requires up to six treatments, and some people need touch-up sessions throughout the years. Still, with laser hair removal you can count on being hair free most days, and it is a lot better going to a one-hour appointment than having to shave or wax consistently. Imagine going on vacation and not having to pack razors or shaving products. There is something incredibly satisfying about not having to worry about hair removal. You can go about your day with one less task to think about and focus on things that matter more.
2. Saves You Time
For most people, their daily hygiene routine includes hair removal of some sort. That usually means shaving or using a depilatory cream in addition to all the other things that have to be done to keep a well-maintained appearance. With laser hair removal, you have a semi-permanent solution that takes hair removal entirely out of your routine. No periodic appointments at the waxing salon or blocking out extra time to shave are needed with laser hair removal. Think about all of the cumulative hours that you have spent removing unwanted body hair in your life. What could you have done in that time? You'll never have to wonder about time wasted on hair removal if you elect to get laser hair removal. Maybe you can spend that extra time writing that famous novel you've always been thinking about or learning to play the violin. The possibilities are endless.
3. Good Enough for Celebrities, Great for You
It isn't a secret that celebrities invest a lot of time and money into their looks. After all, their whole careers are heavily influenced by their appearance. Many stars are choosing laser hair removal to get that silky smooth, silver-screen-ready look. If it is good enough for professional people, then it is going to be great for your appearance. Even better is the fact that laser hair removal is FDA approved and is safe for most skin types.
4. Avoid Irritation From Traditional Hair Removal Methods
There is nothing worse than itchy, red, unsightly razor bumps. Some people are even allergic to razors and can't use them. Waxing and other hair removal techniques can still cause ingrown hairs. Who wants to deal with irritated skin? Laser hair removal offers a solution that doesn't require you to suffer the irritation of conventional hair removal techniques. At Hochstein Medspa, we even use laser hair removal to treat severe ingrown hairs.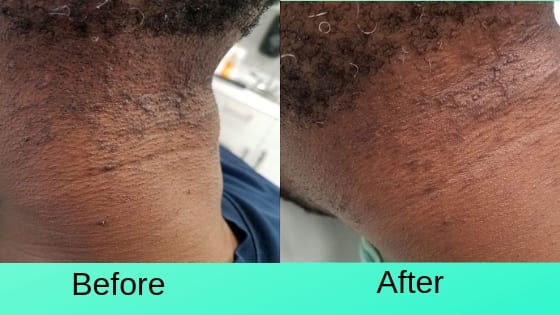 5. Save Money in the Long Run
Laser hair removal could also save you money in the long term. The cost of quality razors is pretty high, and waxing appointments at a salon cost even more. Laser hair removal could be performed just a few times and yield massively better results than many other hair removal products. Plus, time is money, and the time that laser removal offers means that you get more of your most precious resource.
Why wait? Getting laser hair removal is the next step to enhancing your beauty routine. Call us today at 786-802-6699 to schedule your laser hair removal consultation.