3 Minute Read:
For many patients, a medspa is a place to relax, rejuvenate their appearance and come out feeling and looking their best. When it comes to aesthetic care, people often aim to find a high-quality provider with excellent results.
The Hochstein Medspa provides the highest quality of beauty care and treatments in a clean, quiet, and restorative environment. We go above and beyond the relaxation and beauty therapies offered at a typical day spa.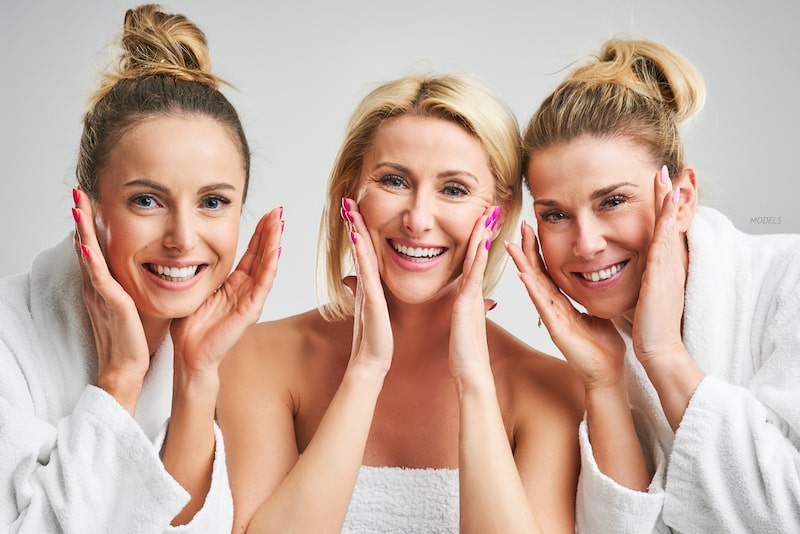 Professional Aesthetic Treatments in a Relaxing Environment
At Hochstein Medspa, we specialize in medical skincare operating under the strong leadership of Dr. Leonard Hochstein. We take great pride in creating a unique and personalized treatment plan that suits your individual concerns.
Whether you are looking for a quick treatment to treat various skin concerns or a non-invasive treatment to eliminate excess fat, we are right here to provide you with advanced, world-class care.
Highly Effective, Personalized Treatment Plans
We remain committed to adopting the latest treatment trends tested and proven to be effective and safe with minimal downtime for our clients.
Skin Care
Our highly experienced medical aestheticians provide rejuvenating skin care treatments that will keep you looking and feeling refreshed when it comes to your skin health.
We treat various skin conditions, including acne, fine lines, wrinkles, hyperpigmentation issues, redness, volume loss, etc., using the most advanced technologies to restore your natural youthful looks.
Body Treatments
Looking to improve your body contours?
We offer a range of body contouring and skin tightening services to help you get closer to your dream body. Our VelaShape® procedure can effectively treat stubborn, unwanted pockets of fat without the need for invasive surgery. 
Let our professional staff help you achieve your desired look.
Health and Wellness
We are also big on the health and wellness front. We proudly offer a variety of unique wellness programs designed to help you maintain healthier, better lifestyles.
Explore Our Medspa Services
We offer a wide range of fully customizable treatment options, including:
Learn more about our current specials!
Check Out Our Medspa Gallery!
If you are interested in seeing the types of results possible with non-surgical medspa treatments, visit our medspa before and after gallery to see how the Hochstein Medspa has helped our previous patients.
Schedule Your Consultation With a Hochstein Medspa Specialist Today!
When choosing a medspa for your personalized care, it is important that you go to a facility that is overseen by a licensed and experienced plastic surgeon and staffed with medically trained providers. This ensures that you are getting treated by someone with adequate experience and brings you closer to achieving the quality aesthetic enhancements you desire.
Contact us today at (786) 802-6699 or fill out our online form to schedule your consultation with our knowledgeable team and let us work together to construct a treatment plan that is right for you.